11950 East Reno Ave
Midwest City, OK 73130
405-769-2717




This Sunday, May 10 is Mother's Day. It is also Youth Sunday! I can't wait to see what our youth have prepared for us as they lead worship on this very special day. In addition to our youth bringing us worship from their homes, we will experience special music. I also look forward to inspiring messages from our own high school seniors, Shelby Rubino and Zachary Walters! Our youth have been working toward this special worship experience since before we were unable to meet for in-person worship. A special thanks to them for adapting this worship experience for us online, and to Shauna Becker and our youth sponsors for coordinating and helping to plan this special event in the life of our church!

Peace,
Gary


———————————————


YOUTH NEWS…

Youth Sunday is an exciting experience even if it is before cameras. Our youth are learning about the elements of a worship service & what goes into putting Worship together. We hope you get to see the service on YouTube this Sunday, but if not, the youth will be providing worship again after we are back under one roof.

Church camp was cancelled after a lot of discussions and meetings. This year is a difficult year for all of us in one way or another and our youth are no exception. It feels like the disappointments of cancelled events just keep coming. Fortunately we have each other & we are doing our best to stay positive.

In the upcoming weeks our youth group will start exploring different ways to keep in touch and serve during this continued time of separation. As we explore what it means to be a Christian in times that are unexpected, I ask for your prayers for the youth group. What is only a couple of months to us feels like a lifetime to them. Thank you for your support during this time. An additional thank you to you who reached out to provide camp fees for our students. We are so grateful for your generosity!

With love,
Shauna Becker



Giving for Week Through 4/29/2020

Annual Budget: $401,551
Weekly Budget: $7,722
General Budget & Acct 107: $ 3,170
Diff to Budget ( $ 4,552 )
Capital Fund $1,320
Other (not Budget) $1,247
Total Weekly Giving $5,737

————————————-

Sunday, May 10th



Mothers comes in many forms. Typically when we think of Mom, we think of the woman who gave birth to us. However, there are many other types of Mothers who are just as important in our lives. She's the grandmother who stepped in to love and raise her grandchildren. She's the teacher who lovingly shows compassion and guidance to her students. She's the neighbor who "adopts" the young family next door who has no other family near them.
So to all Mothers – Thank you for all you do!


————————————–


Check our YouTube channel mid-week
for Music Notes Online!


————————————


ANNOUNCEMENT

The Shriner's have cancelled their spring fundraisers for this year. They will not hold their Annual Shrine Circus or their onion sale. Thank you to everyone who has supported the Shriner's in the past.
Lyle Fry


———————————–


From the Stewardship Department:

Here are ways to continue to give your offering during this time of suspended services and activities:

To Give online:
Log into MyFCC at: fccmwc.org/my-fcc
Select Give from the dropdown menu on the top left. Follow the instructions to set up a recurring gift or send a one time gift
If you have questions, please watch this video
https://player.vimeo.com/video/170043827

To mail your check to the church:
First Christian Church of Midwest City
11950 E Reno Ave
Midwest City, OK 73130

You can also drop your giving envelope in the church mailbox. It is a secure, locked dropbox
and is checked daily throughout the week.

THANK YOU FOR YOUR FAITHFULNESS!

—————————–

FOLLOW US AND
STAY CONNECTED ON SOCIAL MEDIA:
FACEBOOK Search name:
First Christian Church MWC


INSTAGRAM Search name:
FCC Midwest City


YOUTUBE Search name: First Christian Church Midwest City

Also go to: fccmwc.org
Check out the church's new and improved website!





First Christian Church
(Disciples of Christ)
11950 E Reno Ave
Midwest City OK 73130
405.769.2717

Senior Minister:
Rev. Gary Mitchell


OFFICE HOURS:

Monday – Thursday:
9 am – 4 pm

Fridays:
9 am – Noon


Disciples Around
The Web

www.disciples.org

www.okdisciples.org

www.weekofcompassion.org

Disciples News Service
FOLLOW US AND
STAY CONNECTED ON SOCIAL MEDIA:
FACEBOOK Search name:
First Christian Church MWC
INSTAGRAM Search name:
FCC Midwest City
YOUTUBE Search name:
First Christian Church Midwest City
Also check out the church's new and improved website!
www.fccmwc.org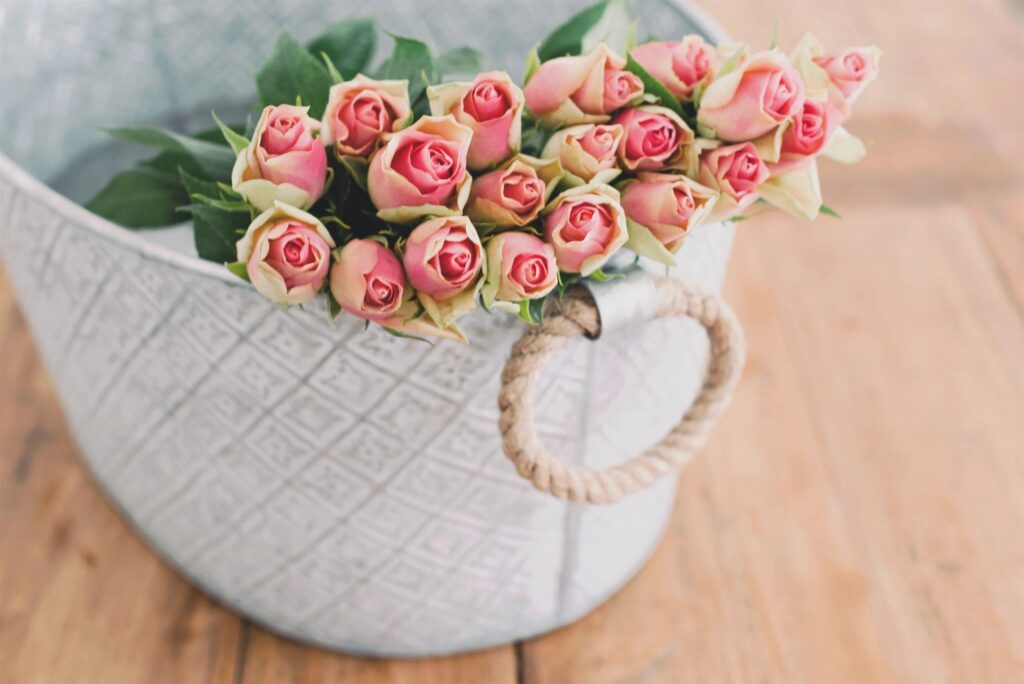 In loving memory of their Mothers:
Evelyn Messerli, Florene Long & Ethel Richey.
Thank you for being examples of compassion,
guidance and endless love.
Becky & Jerry Long and Vicki & David Richey


———————————–





Dear church family,

Thank you so much for all your cards, phone calls, and most of all for your prayers for me.

A memorial service for Kenneth will be announced as soon as we can accommodate being together for a celebration of his life. God bless you all till we meet again.

Marilyn King



———————————

All church services and group activities are suspended until further notice. Please do not hesitate to reach out if you have any questions or needs.

Church Office: 769-2717
email:

[email protected]



Rev. Gary Mitchell cell: 245-8678
email:

[email protected]



For Youth related events
Shauna Becker cell: 820-3178
email:

[email protected]



For Choir related events
Mark Johnson cell: 903-312-3827
email:

[email protected]




—————————————–


Please contact the church office with new prayer concerns and with updates on those who are listed.
Thank you!

PRAYER CONCERNS

*Debra Philips (Mamie's daughter); Wilma Wylie (Jim's mother); Marilyn King and family; Julie Avants; Paul Pettigrew; Clayton families (Teel); Bev Rubino; Kristy Lowry; Nancy Hall; Mario Castro (Moler); Nancy Mitchell; Malik Givens (J Avants); Shirley Niehoff; Ralph Seabaugh (McKinney); Karen Holland; Faye Miller; Katy Givens; Becky Long; Doug Egerer (M Holt); Tom Jamison; Rev. Lee Nirschl; Lori Lange; Michael DeGennaro (Camp); Angela Bruning (Martin-Davis); Jim Gladney (Moler); Wayne Haney (Moler); Sue Crumrine (Gambill); Sandy Lees; Lori Zang (M Holt); Nancy Williams; Blair Lanning (Avants)

*NEW ADDITION

Congregation Long-Term Prayer List:

Nellis Adams; Julie Avants; Barbara Benge; Katie Benge; Ashley Dean; Gene Gilbert; Tanni Jamison; Lloyd Kitchell; Richard Layman; Lloyd family; Mary Nirschl; George Pettigrew; Kristyn Reid; Vicki Richey; Lane Ross; Millie Sawyer; Wanda Williams; Jim Wylie.

Shut-In Prayer List

Lola Jean Ashford; Virginia Douthitt; Ken Foust; Dona Harris; Betty Martin; Dr. Gifford McBride; Bill & Robbie McGruder; Bertha Owen; Cole Padgham; Harold Powers; Margaret Scears; Ray & Joyce Shirley; Shirley Tharp; Renata Thomas; Barbara Wilson; Julia Wingate.

Family/Friends Long Term Prayer List:

Tom Acree (Acree); Jim & Bonnie Brooks (Lloyd); Lori Bonnewell (Bonnewell); Debbie Broome (Philips); Jacob Burkhart (Avants); Jerry Calcote (McGruder); Lisa Coffman (Stanfill); Coleen Crow (Lange); Adrienne DiCarlo (Northcutt); Jere Fisher (Bonnewell); Barbara Fretwell (Reid); JoAnn Fritz (S Updegraff); Jennifer Fulton (Lewis); Johnna Harvey (S Updegraff); Tom Henthorn (Albee); Leo Hickman (Gambill); Betsy Hormel (Wakely); Rev. Lawrence & Mary Howard (M Howard); Sam Howard (Howard); Jim Johnson (Greffin); Rita King; (Brubaker); Gary LaVigna (S Updegraff); Amber Leamy (Niehoff); Misty Leeper (Jamison); Evelyn & Norman Lees (Lees); Rod & Cathy Lees (Lees); Leisinger Family (English); Don Martin (Spradley); Cathy Martinez (Moler); Sue McCormick (Brubaker); David & Diane McEvoy (Walters); Annis Hickman Miller (Gambill); Cathy Miller (Reid); Jordan Mitchell (Miller); Michael Niehoff (Niehoff); Emily Richey (Moler); Kyndra Slechta (Brubaker); Susannah Smith (Lees); Judy Soltis (Lewis); Joel & Jeff Staggs (Walters); Michael & Debbie Stevens (McGruder); Rosa Stock (M Holt); Jim & Betty Temple (Williams); Alton Ray Tidwell (Niehoff); Austin Traylor (Traylor); Lucille Williams (N Williams); Cindy Winkle (Fennell).