A Pastor's Perspective
Our Pandemic Response Team met a little over a week ago to evaluate where we are in response to Covid -19 and the new wave of its omicron variant. In early December, when the recent meeting was scheduled, the hope was that we would be talking about removing the mask requirement inside the building. That wasn't even discussed at this meeting.
Due to the intensity of the omicron wave that we are now in, the group affirmed continuing to wear masks inside the building, and also offered a recommendation for all who enter the building to not wear cloth masks. I was authorized to purchase KN95 masks and those are available when you walk in the front doors of the church. We also have hand sanitizer stations as well.
I continue to be thankful of the work our Pandemic Response Team is doing. They are constantly evaluating the situation, and seek to provide the safest environment for us to "be the church" in. As the number of cases, hospitalizations, and deaths decline, the group will meet again. Until then, we have to try our best to protect one another from exposure and look forward to the day when we can literally meet each other face to face instead of mask to mask!
Be safe out there!
---
Youth
Every Wednesday night
from 6-8 pm in the JCAC.
Dinner begins at 6 pm. See you there!

If you would be able to help by providing
the Wednesday night meal for the Youth Group,
please contact Bev Rubino at (405) 426-2685.
She can give you all the details!

Thank you for supporting the students at FCC MWC!
---
Youth Party
RESCHEDULED TO Sunday, February 27
4 to 6 PM in the JCAC
$2 per student
Raffle · Games · Food
Disciple Youth groups from across the metro have been invited!
Bring your friends and get reacquainted with old friends from camp!
If anyone would like to donate teen appropriate raffle prizes,
we would appreciate it very much! Shauna
---
Join us for in-person worship or streaming live on Youtube:

Sundays at 10:00 AM
Stay for Sunday School at 11:00 AM

Share the link with your family and friends!
https://www.youtube.com/FirstCCMWCOK
---
A Note from MOBILE MEALS
On Monday, January 3rd we assembled and delivered bags of food to 50 very appreciative clients. We have wonderful, caring people in this Church and our Mobile Meals Program is blessed by the support from this Church Family. Thank you for your generous food and monetary donations.
I would also like to thank Elyse Cummings and Midwest City Neighborhood Services for their very generous food donation which helped us reach our goal.
A SPECIAL THANK YOU to those who helped sort, count, assemble and deliver our food bags. Our Emergency Food Kits have been a success over the past several years because of your dedication to our Mobile Meals program and our clients.
Dottie Tucker
Mobile Meals Coordinator
---
WORSHIP LEADERS NEEDED:

If you would like to participate in the Sunday worship service as the Worship Leader, the sign up is listed on MyFCC. Go to:

GROUPS
FCCMWC
NEEDS
WORSHIP LEADER SIGN UP

If you do not have access to MyFCC or need help signing up, please call the church office 405-769-2717. If you have any questions about anything, call Gary 405-245-8678.
---
2022 Giving Envelopes are available in in the narthex. Please check your giving number, as it may have changed. If you do not find a box with your name and would like to receive one, please contact the church office at 405-769-2717.
I am working on the 2021 Giving Statements and hope to have them ready very soon.
Thank you
John Northcutt
---
Giving Online
Log into MyFCC at: fccmwc.org/my-fcc
Select Give from the dropdown menu on the top left.
Follow the instructions to set up a
recurring gift or send a one time gift.
If you have questions, please watch this video:
https://player.vimeo.com/video/170043827
Or mail your contribution to:
First Christian Church of Midwest City
11950 E Reno Ave
Midwest City, OK 73130
When dropping your offering in the church mailbox, please make sure it slides all the way to the back of the slot so that it drops down into the lock box area. Thank you for your faithfulness!
---
Flowers for Sunday, January 23rd
were given by Jo Pettigrew
In loving memory of her father, Zack Arnold
---
2022 FLOWER CALENDAR
The 2022 Flower Calendar is out in the office. You can take a look on Sunday, drop by the church throughout the week, or give the office a call.
The chancel flowers serve a few purposes. It's a way to honor your loved one, they add to the beauty of the sanctuary, and following the service the bouquets are delivered to two of our shut in members.
Please note, the cost of the flowers will go up beginning in January to $55.00 per week. This is the first price increase in several years.
Thank you for understanding the need for the increase.
---
Please contact the church office with new prayer concerns and with updates on those who are listed.
Thank you!
Prayer Concerns
Jim Sharp, ICU Saints OKC; Connie Sharp, Saints MWC; Vicki Richey; Danielle Davenport (Aaron); Pat Nolen (Wiseman); Lesa Choate (Beckie's mother in law); Kathleen Woodruff (Burk); Johnnie Gasaway; Acree family; Healthcare Workers and all those dealing with covid
Congregation Long-Term Prayer List:
Julie Avants; Donna Brubaker; Fern Burling; Joyce Dowling; Lyle & Lillian Fry; Gene Gilbert; Katy Givens; Joe Greffin; Karen Holland; Tanni Jamison; Lange Family; Richard Layman; Sandy Lees; Lloyd family; Becky Long; Paul & Shirley Niehoff; Rev. Lee & Mary Nirschl; George Pettigrew; Harold Powers; David & Vicki Richey; Lane Ross; Millie Sawyer; Jim & Connie Sharp; Wanda Williams; Jim Wylie
Shut-Ins Prayer List:
Lola Jean Ashford; Virginia Douthitt; Dr. Gifford McBride; Bill & Robbie McGruder; Faye Miller; Bertha Owen; Cole Padgham; Margaret Scears; Barbara Wilson
Family/Friends Long Term Prayer List:
Lori Bonnewell (Bonnewell); Glen & Allie Benson (Brubaker); John Booth (McKinney); Jim & Bonnie Brooks (Lloyd); Les Brown; Betty Brubaker (David's mother); Jacob Burkhart (Avants); Lisa Coffman (Stanfill); Lori Cooney (Moler) Carter Cranford (Becker); Coleen Crow (Lange); Sue Crumrine (Gambill); Amber Bowman Dougan (Niehoff); Doug Egerer (M. Holt); Braeden Fennell (Phyllis Fennell's grandson); Brian Foughty (Phyllis Fennell's son-in-law); Barbara Fretwell (Reid); JoAnn Fritz (S. Updegraff); Malik Givens (Avants); Jim Graves (Moler); Bonnie Hand (Suffridge); Wayne Haney (Moler); Tom Henthorn (Albee); Leo Hickman (Gambill); Betsy Hormel (Leah Wakely's aunt); Rev. Lawrence Howard (M. Howard);Sam Howard (Howard); Jim & Marilou (Greffin); Blair Lanning (Avants); Larry & Sandra (Stanfill); Gary & Brenda LaVigna (S. Updegraff); Evelyn & Norman Lees (Lees); Rod & Cathy Lees (Lees); Jason Long (Long); Garrett Martin (Moler); Cathy Martinez (Moler); Sue McCormick (Brubaker); Linda McCulloh (Reid); David & Diane McEvoy (Walters); Annis Hickman Miller (Gambill); Cathy Miller (Reid); Kathleen Miller (Gambill); Pete Newby (Suffridge); George Niehoff (Niehoff); Michael Niehoff (Niehoff); Kristi Reise (McMahan); Johnny Satterlee (J Moler); Ann Simon (Lange); Susannah Smith (Lees); Jim & Betty Temple (Williams); Austin Traylor (Traylor); Megan Tucker (Harley); Alyse Walker (Gambill); Megan White (Suffridge); Lucille Williams (N. Williams); Ann Windel (Cornelius); Cindy Winkle (Fennell); Kathleen Woodruff (Burk); Kenneth Young (Harley); Jorge Zamora (Gallegos); Lori Zang (M. Holt)
*Beginning January 2nd, the Long Term Prayer lists will be updated. Names will stay on the list for 30 days. If your loved one drops off and you would like to have them placed back on, please call the office 405-769-2717 or email request to [email protected]
Thank you!
---
Join us for in-person worship on
Sundays at 10:00 am
and Sunday School at 11:00!
We are also streaming live on the YouTube Channel.
https://www.youtube.com/user/FirstCCMWCOK
Please do not hesitate to reach out if you have any questions.
Church Office: 769-2717
email: [email protected]
---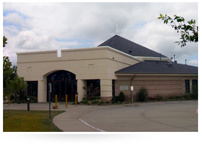 FIRST CHRISTIAN CHURCH MWC
(DISCIPLES OF CHRIST)
11950 East Reno Ave
Midwest City, OK 73130
405-769-2717 
[email protected]
---
FOLLOW US AND STAY CONNECTED ON SOCIAL MEDIA:
FACEBOOK Search name:  First Christian Church MWC
INSTAGRAM Search name: FCC Midwest City
YOUTUBE Search name: First Christian Church Midwest City
Also check out the church's new and improved website!
www.fccmwc.org
---
Disciples Around the Web
www.disciples.org
www.okdisciples.org
www.weekofcompassion.org
Disciples News Service