A Pastor's Perspective
What an amazing service yesterday!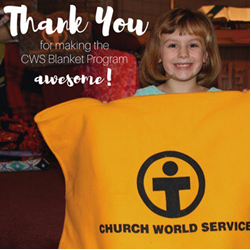 Thank you to everyone who organized and presented to the church on behalf of Church World Service and Blanket Sunday. Mitsy Martin Davis and the Outreach Department continue to do a wonderful job each year giving us updates on this ministry and the needs of those around us.
For many years, First Christian Church has been a big supporter of CWS and Blanket Sunday. Something as simple as a dry blanket can be so important to someone who is dealing with a tragic situation. It not only offers them warmth and comfort but hope that someone cares. Thank you for your faithfulness and caring for others, in our community and beyond!
Peace!
---

---
Join us for in-person worship or streaming live on YouTube: 
Sunday Worship Service begins at 10:00 AM
The S.A.L.T. Adult Sunday School
class meets at 9:00 AM.
All other Adult, Youth and Children's
Sunday School classes begin at 11:00 AM
Share the link with your family and friends!
https://www.youtube.com/user/FirstCCMWCOK
---
UPDATE: GIVING ENVELOPES
The 2023 giving envelopes were delivered yesterday!
John will have them in the narthex this Sunday.
2022 giving statements will be ready mid February and will be placed in the narthex.
Thank you for your patience.

---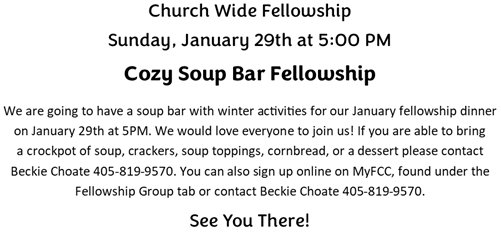 ---

---
Thank You Notes to First Christian Church MWC
FROM THE MOBILE MEALS MINISTRY

On Monday, January 2nd we assembled and delivered bags of food to 52 very appreciative clients. Our Mobile Meals Program is blessed by the support from this Church Family. Thank you for your generous food and monetary donations.

I would also like to thank Elyse Cummings and Midwest City Neighborhood Services for their very generous food donation which helped us reach our goal. Neighborhood Services has supported our ministry for the past three years.

A SPECIAL THANK YOU to those who helped sort, count, assemble and deliver our food bags. Our Emergency Food Kits have been a success over the past several years because of your dedication to our Mobile Meals program and our clients.

Dottie Tucker
Mobile Meals Coordinator
---
Dear Christmas for Others,
Thank you so much for being willing to assist our Soldier Creek families this Christmas. The parents were so appreciative knowing that their children would have gifts and food this Christmas.
The kindness and care offered our Soldier Creek Tigers is truly appreciated. Because of your generosity, our children experienced the magic of Christmas – knowing that someone cared and that they are loved.
Again, your heart and compassion for our Soldier Creek Tigers at this time of year is greatly appreciated.
For unto us a Child is born,
Jan Morris
Soldier Creek Counselor
---
First Christian Church,
Thank you for blessing our Townsend families with Christmas for Others. We appreciate your continued support each year.
Have a Merry Christmas!
Kim Wileman
Townsend Elementary
---
To the First Christian Church of Midwest City
& Christmas For Others Team,


The face and content of this card help summarize what you all do through your CFO ministry/outreach. Your life/lives, your service to our community – is a BIG difference maker!

I wanted to take a few minutes here to thank you for your support & outreach on behalf of our community.

Thank you, just doesn't seem like it is enough. I consider myself blessed to get to be a small part. Thank you for the difference you're making and so much more!

Heather Morris
McKinney-Vento Liaison
Mid-Del Schools, Supplemental Feeding Program
---
Dear Friends at First Christian Church of Midwest City,
As HeartLine celebrates 52 years of providing valuable crisis intervention and compassionate listening services to the community, I'm writing to you today to thank you for believing in our mission and Answering the Call for HeartLine. Because of your support, we can continue to connect Oklahomans to help, hope and information – 24 hours a day.
It's community support that enables us to provide hope to thousands of Oklahomans in need each year. Thank you for Answering the Call and helping Heartline continue this invaluable service.
Gratefully,
Kerri Tonemah-Parks
Development Director
Heartline is a United Way of Central Oklahoma Community Partner
Excerpt from letter dated 1.5.2023
---
First Christian Church,
Thank you so much for your willingness to help some of our school families! I know that none of our families returned their forms, but I hope we can still work together in the future. You are truly a blessing to our community and I appreciate your generosity and hard work!
Jessica Watson
Counselor, Nicoma Park Elementary
---
Giving Online
Log into MyFCC at: fccmwc.org/my-fcc
Select Give from the dropdown menu on the top left.
Follow the instructions to set up a
recurring gift or send a one time gift.
If you have questions, please watch this video:
https://player.vimeo.com/video/170043827
Or mail your contribution to:
First Christian Church of Midwest City
11950 E Reno Ave
Midwest City, OK 73130
When dropping your offering in the church mailbox, please make sure it slides all the way to the back of the slot so that it drops down into the lock box area. Thank you for your faithfulness!
---
2023 Flower Calendar

The calendar is open for 2023. The calendar
is in the narthex or you can call the church
office to reserve a Sunday.

405-769-2717

---
MEMORIALS
To the Memorial Dinner Fund #6147
Given by the family of Bertha Owen
---

Please contact the church office with new prayer concerns and with updates on those who are listed.
Thank you!
Prayer Concerns
*Homer "Steve" Stevens (Benny Gilbert's stepbrother); *Tom, Paula & Katie Payne all have covid. Tom's being the worst case (Jo Pettigrew's daughter and family); *Dwight Updegraff, tests; *Ruth Williams, Emerald Care; *Phil Boyd, Jr. and Trevor Boyd (J Moler); *Pam Tabor, (Niehoff); *James Howerton (Sheila Camp); *James Womack (Harkins); *Wanda Williams, Emerald Care; Julia Tucker (Harley's grand daughter); Debra Havenar; Lynn Miller, upcoming surgery (Chris Miller's mother); Kierstyn Upton (Karen's daughter); Karen Holland, Mercy Rehab; Katy Benge, Arbor House Memory Care
Congregation Long-Term Prayer List:
Marilyn Aaron; Katy Benge; Brenda Brake; Joyce Dowling; Lyle & Lillian Fry; Walt & Katy Givens; Joe Greffin; Carol Hamilton; Keith & Bonnie Hand; Gene Harkins; Karen Holland; Ron Howard; Tanni Jamison; Richard & Mary Layman; Sandy Lees; Becky Long; Rev. Lee & Mary Nirschl; George Pettigrew; Nell Reed; David & Vicki Richey; Wanda Williams; Clara Lee Winders; Jim Wylie

Shut-Ins Prayer List:
Lola Jean Ashford; Virginia Douthitt; Dr. Gifford McBride; Cole Padgham; Barbara Wilson
Family/Friends Long Term Prayer List: 
Michael Canada (Albee); Lisa Coffman (Stanfill); Daniel Davenport (Aaron); Amber Bowman Dougan (Niehoff); Gene Harkin's family; Betsy Hormel (Wakely); Earnest Johnson (Reed); Barbara Jordan (Gilbert); Spencer Kilby (Richey); Chuck LaVigna (S Updegraff); Gary & Brenda LaVigna (S Updegraff); Paul Lloyd (Bonnewell); Jodie Macdonald (Wheelan); Melissa Marty (Benge); Mike McIlvoy (Wiseman); George Niehoff; Kevin Niehoff; Michael Niehoff; Ida Lou Pettigrew; Gina Rush (Searcy); Cate Schreiber (Christensen); Jim Sidwell (Moler); Suzanna Smith (Lees); Megan Tucker (Harley); Harva Walker (Gasaway); Leon & Mary Walters (Walters); Heidi Watkins (S Updegraff); Conley Webster (Kitchell); Lucille Williams (N Williams); Kenny Winders (Clara Lee's son); Cindy Winkle (Fennell); Tom Wood (Kitchell); Tina Youngblood (Wakely)
If your prayer request is no longer listed and you would like to have it put back on, please call the office 405-769-2717 or email request to [email protected]
Thank you!
---
Join us for in-person worship on
Sundays at 10:00 am
and Sunday School at 11:00!
We are also streaming live on the YouTube Channel.
https://www.youtube.com/user/FirstCCMWCOK
Please do not hesitate to reach out if you have any questions.
Church Office: 769-2717
email: [email protected]
---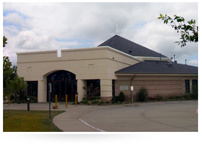 FIRST CHRISTIAN CHURCH MWC
(DISCIPLES OF CHRIST)
11950 East Reno Ave
Midwest City, OK 73130
405-769-2717 
[email protected]
---
FOLLOW US AND STAY CONNECTED ON SOCIAL MEDIA:
FACEBOOK Search name:  First Christian Church MWC
INSTAGRAM Search name: FCC Midwest City
YOUTUBE Search name: First Christian Church Midwest City
Also check out the church's new and improved website!
www.fccmwc.org
---
Disciples Around the Web
www.disciples.org
www.okdisciples.org
www.weekofcompassion.org
Disciples News Service