A Pastor's Perspective
On January 21, eighteen of our church leaders gave up part of their Saturday to come together to build community and talk about leadership for 2023. Thanks to all who attended, and thanks to Tom Hill, elder chair, for providing assistance and food!



Another big THANK YOU goes out to Beckie Choate, Bev Rubino, Christi Miller, and others who made Sunday evening so much fun! This fellowship meal featured all kinds of soups and desserts and was a perfect antidote to the cold weather outside. Thanks to all who helped make this possible. A great time was had by all!



Our Pickleball program is expanding! We will begin offering a morning Pickleball session on Monday, February 20th, from 10 am – Noon. This session is for beginners and experienced players alike! Make plans now to join us for fun and fellowship!
Peace!
---
Youth News
The youth have started 2023 with some great music. We were so grateful for Gary Mitchell's musical abilities & his wonderful song leadership last Wednesday! It's so fun to praise God with songs and shouts of joy.

We are meeting Wednesday evenings from 6 PM to 8 PM. We follow the Choctaw Nicoma Park Schools for weather cancellations.

Dinner is served every Wednesday! Beverly Rubino organizes our meal schedule & takes care of the kitchen every week. Meals are provided by people in the church. We are so grateful for your generosity. The kids love the variety from different kitchens and restaurants. If you would like to provide dinner one evening this year, please
contact Beverly Rubino at 405-426-2685.



The youth group is putting on a valentine banquet. This event will be held in the sanctuary on Saturday, February 11th at 5:00 p.m. Tickets are $20 each & may be purchased through the church office or in Narthex on Sunday mornings. You may also pay online by designating your donation as youth fund. However, you'll still need to let the church office or Shauna know that you're coming.

This will be a night of Italian food & lots of fun. We'll have a pasta bar with choices of pasta & different sauces & toppings. There will be salad, homemade bread & cheesecake for dessert. There will be a place to have photos made & those will be sent to you via email. Funds raised will go to help with camp and mission trip expenses.

Looking forward to a great February full of fun!

Shauna Becker
---
Join us for in-person worship or streaming live on YouTube:
Sunday Worship Service begins at 10:00 AM
The S.A.L.T. Adult Sunday School
class meets at 9:00 AM.
All other Adult, Youth and Children's
Sunday School classes begin at 11:00 AM
Share the link with your family and friends!
https://www.youtube.com/user/FirstCCMWCOK
---
Baby Shower for Amy Mitchell Allison & Baby Boy!

This Sunday, February 5th at 2:00 PM
First Christian Church MWC – Parlor
Amy is registered online at Babylist.com under:
Amy and Lee Allison
Or, using your smartphone camera, scan this QR code and it will direct you to their registry.


---
WEEK OF COMPASSION

SPECIAL OFFERING 2023
February 19-26

As the relief, refugee, and development mission fund of the Christian Church (Disciples of Christ, Week of Compassion works with partners to alleviate suffering throughout the world, with a vision of a world where God's people transform suffering in to hope!
---
MUFFINS FOR MISSION
Sunday, February 19th
Stop in the narthex for something hot to drink
and a a yummy snack!
Proceeds benefit Outreach Ministries of FCC MWC
---
CWS 2022 Report



THANK YOU FOR SUPPORTING CHURCH WORLD SERVICE THROUGH THE BLANKET SUNDAY OFFERING!
---
Thank You Notes…

Dear Gary and First Christian Church,
Thank you for all of your prayers and love and support during mom's illness.
Gary, thank you for visiting her. I know it meant the world to her and to us.
Thank you for the wonderful meal for our family. It was good that we could all be together.

Sincerely,
Larry & Pam Stephenson and the Bertha Owen family
---
Dear Church Family,
Thank you so much for your continued support. David and I appreciate the calls, cards and prayers. A special thanks to the Pairs & Spares Class for the beautiful flowers.
Every day is a challenge, but it's easier knowing there are those who care.
Thank you all for being a blessing to us.
David & Vicki Richey
---


The "Impact Tomorrow Today" Capital Campaign has officially started! It runs January 2023 through December 2025. When making your pledge, please make a note that it's for the Capital Campaign. Thank you!
---
Giving Online
Log into MyFCC at: fccmwc.org/my-fcc
Select Give from the dropdown menu on the top left.
Follow the instructions to set up a
recurring gift or send a one time gift.
If you have questions, please watch this video:
https://player.vimeo.com/video/170043827
Or mail your contribution to:
First Christian Church of Midwest City
11950 E Reno Ave
Midwest City, OK 73130
When dropping your offering in the church mailbox, please make sure it slides all the way to the back of the slot so that it drops down into the lock box area. Thank you for your faithfulness!
---
2023 Flower Calendar

The calendar is open for 2023. The calendar is in the narthex, or you can call the church office to reserve a Sunday.

405-769-2717

---

Please contact the church office with new prayer concerns and with updates on those who are listed.
Thank you!
Prayer Concerns
*Family & Friends of Kenny Winders (Clara Lee Winders son); *Debra Havenar, OU Medical; *Homer "Steve" Stevens (Benny Gilbert's step brother); Dwight Updegraff; Phil Boyd, Jr. and Trevor Boyd (J Moler); Pam Tabor (Niehoff); James Howerton (Sheila Camp); James Womack (Harkins); Lynn Miller, upcoming surgery (Chris Miller's mother)
Congregation Long-Term Prayer List:
Marilyn Aaron; Katy Benge; Brenda Brake; Joyce Dowling; Lyle & Lillian Fry; Walt & Katy Givens; Joe Greffin; Carol Hamilton; Keith & Bonnie Hand; Gene Harkins; Leo & Karen Holland; Ron Howard; Tanni Jamison; Richard & Mary Layman; Sandy Lees; Becky Long; Rev. Lee & Mary Nirschl; George Pettigrew; Nell Reed; David & Vicki Richey; Ruth Williams; Wanda Williams; Clara Lee Winders; Jim Wylie

Shut-Ins Prayer List:
Lola Jean Ashford; Virginia Douthitt; Dr. Gifford McBride; Cole Padgham; Barbara Wilson
Family/Friends Long Term Prayer List:
Michael Canada (Albee); Lisa Coffman (Stanfill); Daniel Davenport (Aaron); Amber Bowman Dougan (Niehoff); Gene Harkin's family; Betsy Hormel (Wakely); Earnest Johnson (Reed); Barbara Jordan (Gilbert); Spencer Kilby (Richey); Chuck LaVigna (S Updegraff); Gary & Brenda LaVigna (S Updegraff); Paul Lloyd (Bonnewell); Jodie Macdonald (Wheelan); Melissa Marty (Benge); Mike McIlvoy (Wiseman); George Niehoff; Kevin Niehoff; Michael Niehoff; Ida Lou Pettigrew; Gina Rush (Searcy); Cate Schreiber (Christensen); Jim Sidwell (Moler); Suzanna Smith (Lees); Julia Tucker (Harley); Megan Tucker (Harley); Kierstyn Upton (Karen's daughter); Harva Walker (Gasaway); Leon & Mary Walters (Walters); Heidi Watkins (S Updegraff); Conley Webster (Kitchell); Lucille Williams (N Williams); Cindy Winkle (Fennell); Tom Wood (Kitchell); Tina Youngblood (Wakely)
If your prayer request is no longer listed and you would like to have it put back on, please call the office 405-769-2717 or email request to [email protected]
Thank you!
---
Join us for in-person worship on
Sundays at 10:00 am
and Sunday School at 11:00!
We are also streaming live on the YouTube Channel.
https://www.youtube.com/user/FirstCCMWCOK
Please do not hesitate to reach out if you have any questions.
Church Office: 769-2717
email: [email protected]
---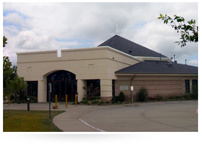 FIRST CHRISTIAN CHURCH MWC
(DISCIPLES OF CHRIST)
11950 East Reno Ave
Midwest City, OK 73130
405-769-2717 
[email protected]
---
FOLLOW US AND STAY CONNECTED ON SOCIAL MEDIA:
FACEBOOK Search name:  First Christian Church MWC
INSTAGRAM Search name: FCC Midwest City
YOUTUBE Search name: First Christian Church Midwest City
Also check out the church's new and improved website!
www.fccmwc.org
---
Disciples Around the Web
www.disciples.org
www.okdisciples.org
www.weekofcompassion.org
Disciples News Service