A Pastor's Perspective
A church should always be about sharing its story, and First Christian Midwest City has a rich tradition of having great stories. A look back at that tradition shows a faith community that served in the original mile of MWC for over 50 years, sought a new vision for its ministries, and relocated to our home on Reno and Anderson Rd. We have served the community in this location for over 20 years now.
In all of those years, we have stories. Stories that bring laughter, stories that bring tears. But through it all, we have endured as a faith community seeking to give thanks to God through worship and service.
Our offertory moment in our Sunday worship experience is an amazing place to share stories. I am asking you to participate in this portion of worship by sharing stories and why you participate in the ministries we do here. It would be great if you are able to share your stories in the service, but it is not required.
You could write your story down and have it read by our worship leader, or even make a video that can be projected on the screens.
The idea here is to remind ourselves of the amazing place and community here at FCC, and to highlight our opportunities to bring our resources together to ensure this church will move into the future with the hope and mission Jesus Christ continues to call us to.
I hope you will help! Contact the church office to schedule your time today!
All it takes is your story. We have a lot of them! Won't you share yours?
Peace,
---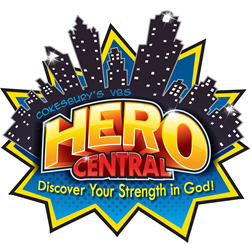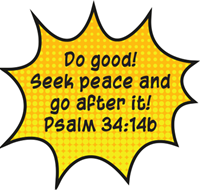 ---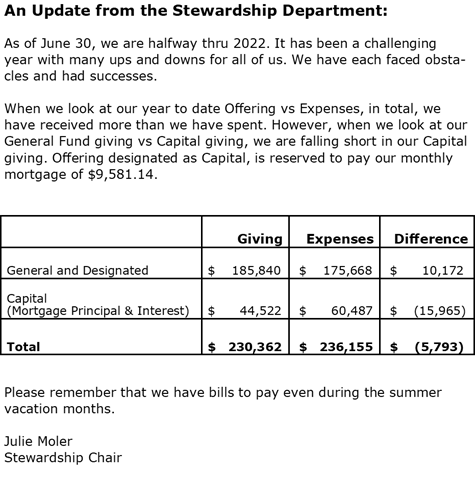 ---
If you would like a copy of your
Mid Year Giving Statement, please call
the church office at 405-769-2717.
Thank you!
---


MUFFINS FOR MISSION
This Sunday, July 24th

Proceeds will benefit
Christmas for Others
---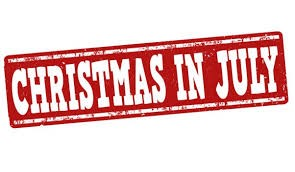 What is Christmas in July?
It's a special celebration highlighting our Christmas for Others ministry. This year we will celebrate on Sunday, July 24th! Christmas for Others is the single largest outreach activity that FCC MWC provides for our community.
Families in our community are nominated by school counselors based on the circumstances of the family.
60 – 72 families participate in Christmas for Others each year.
On December 3, 2022 the families will receive:
· 75 pounds of groceries
· Pet food if they have a dog or cat
· A pair of shoes and socks for each family member under 18 years of age
· A Christmas gift selected for each child
· A hygiene kit
· Small gifts for all adults in the house, selected by the children
A new bible
In addition, families are welcome to peruse the donated items and select whatever they might be able to use. Specific requests for items identified by family, such as towels, sheets, pots and pans are selected off the CFO giving tree or selected from the on-line sign up and purchased by our church members.
Mark your calendar for the 2022 CFO date: December 3rd
CFO statistics:
· Approximately $300.00 sponsors 1 family
· 2022 is the 52th year for CFO
· Approximately 2900 families have been assisted so far
· In 2021 we served 118 adults, 192 children, 94 dogs & cats
FCC got involved in 1994
What are some ways YOU can help?
· Pray the families have a change in their situation
· Bring packages of children and adult sized underwear and athletic socks
· Donate items for hygiene kits
· Clean out gently used toys, books, clothes and games and bring them to FCC for CFO.
Mark your calendar for the week of November 28 – December 2 and plan to help us get ready for the BIG day.
Preparing for this event takes an enormous amount of manpower, and we invite anyone who is interested to participate. Please let us know how you can help by filling out the form and placing it in the offering basket today.
To get involved, contact anyone on the World Outreach Committee:
Mitsy Martin-Davis · Alex Moore · Beverly Bonnewell · Elyse Cummings – Nancy Graham · Carol Hamilton · Carl & Sandy Harley · Julie Moler – Jo Pettigrew · Jason Updegraff · Leah Wakely · Nell Reed
Thank you for your continued support
of this community-centered ministry.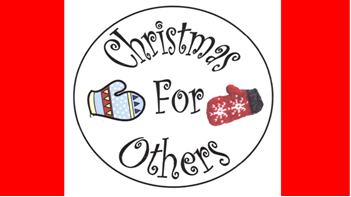 ---
OUTREACH NEWS
Thank you Olivia and Ben Choate for assembling more Blessing Bags! You guys are awesome!


The underwear drive for the Homeless Alliance
was a huge success! Thank you to everyone who
donated items!


---
Come enjoy the
Awesome food, fellowship
and participate in the
"Lucky Nikkel" Relay Games!

Chicken and drinks will be provided.
Please bring a side dish and/or a dessert.

It's going to be a fun time!
---
Giving Online
Log into MyFCC at: fccmwc.org/my-fcc
Select Give from the dropdown menu on the top left.
Follow the instructions to set up a
recurring gift or send a one time gift.
If you have questions, please watch this video:
https://player.vimeo.com/video/170043827
Or mail your contribution to:
First Christian Church of Midwest City
11950 E Reno Ave
Midwest City, OK 73130
When dropping your offering in the church mailbox, please make sure it slides all the way to the back of the slot so that it drops down into the lock box area. Thank you for your faithfulness!
---
MEMORIALS
Received Sunday, July 3rd:

To the Memorial Fund given by Carol Hamilton
In memory of Harold Powers

To Children's Corner given by the Mary Nicholson
In memory of Don Nicholson

To the Memorial Fund given by Nancy Graham
In memory of Don Nicholson
In memory of Harold Powers

*There were no Memorials given on July 10th, 17th or 24th.
---
Please contact the church office with new prayer concerns and with updates on those who are listed.
Thank you!
Prayer Concerns
*Abbey Lawson (Jim & Kathy Simmons' daughter); *Cynthia Lawson (Gene Harkin's daughter); Carol Hamilton; Katy Givens, Emerald Care
Congregation Long-Term Prayer List:
Katy Benge: Fern Burling; Joyce Dowling; Lyle & Lillian Fry; Katy Givens; Joe Greffin; Keith & Bonnie Hand; Karen Holland; Susie Howard; Tanni Jamison; Richard Layman; Sandy Lees; Becky Long; Nancy Mitchell; Rev. Lee & Mary Nirschl; George Pettigrew; Nell Reed; David & Vicki Richey; Millie Sawyer; Wanda Williams; Jim Wylie

Shut-Ins Prayer List:
Lola Jean Ashford; Virginia Douthitt; Dr. Gifford McBride; Bill & Robbie McGruder; Bertha Owen; Cole Padgham; Margaret Scears; Barbara Wilson
Family/Friends Long Term Prayer List:
Ronnie Butler (Jamison); Lisa Coffman (Stanfill); Amber Bowman Dougan (Niehoff); Betsy Hormel (Leah Wakely's aunt); Barbara Jordan (Gilbert); Gary & Brenda LaVigna (S Updegraff); Paul Lloyd (Bonnewell); Jodie Macdonald (Wheelan); George Niehoff; Michael Niehoff; Pat Nolen (Wiseman); Ida Lou Pettigrew; JoAnn Procator (Dowling); Cate Schreiber (Christensen); Jim Sidwell (Moler); Suzanna Smith (Lees); Megan Tucker (Harley); Leon & Mary Walters (Walters); Lucille Williams (N Williams); Cindy Winkle (Fennell); Tom Wood (Kitchell)
If your prayer request is no longer listed and you would like to have it put back on, please call the office 405-769-2717 or email request to [email protected]
Thank you!
---
Join us for in-person worship on
Sundays at 10:00 am
and Sunday School at 11:00!
We are also streaming live on the YouTube Channel.
https://www.youtube.com/user/FirstCCMWCOK
Please do not hesitate to reach out if you have any questions.
Church Office: 769-2717
email: [email protected]
---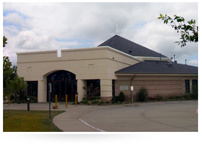 FIRST CHRISTIAN CHURCH MWC
(DISCIPLES OF CHRIST)
11950 East Reno Ave
Midwest City, OK 73130
405-769-2717 
[email protected]
---
FOLLOW US AND STAY CONNECTED ON SOCIAL MEDIA:
FACEBOOK Search name:  First Christian Church MWC
INSTAGRAM Search name: FCC Midwest City
YOUTUBE Search name: First Christian Church Midwest City
Also check out the church's new and improved website!
www.fccmwc.org
---
Disciples Around the Web
www.disciples.org
www.okdisciples.org
www.weekofcompassion.org
Disciples News Service