A Pastor's Perspective
What a great week we had last week here at FCC, as our Vacation Bible School brought back sounds of kids and adults playing, singing, and learning about the wonders of God to our hallways and gym once again! A special thanks to Pat Wiseman and her entire crew for making this a very special experience for us all!





Our VBS continues an active summer! Our youth and children have been part of our regional camping program. Our youth shared God's love to others on their mission trip to Rogers, AR. We expanded our worship experiences to show the great diversity and talent we have here. Dedicated teachers continue learning opportunities through Sunday School classes. We have even expanded our pickleball experience by adding a second court to allow more playing time for everyone!

On top of that, our summer has been full of landscape volunteers, under the direction of Tom Hill, keeping our plants watered during the oppressive heat. Mark Reid and the property group have kept the building maintained, and are continually addressing the needs of our property. Church gatherings are being planned. Mitsy Martin Davis keeps our outreach dept. busy reaching out beyond our walls as we continue to make a difference in so many areas!

Thanks to all who make these things happen each and every week!

I will be out of the office this week, and will look forward to being back with you on August 10! During that time, many thanks to Shauna for her leadership and her filling the pulpit last Sunday! Be sure to be here this Sunday (August 7) as Bradley Havenar will preach. Bradley grew up in this church, and returns to share his gifts for ministry with us once again. He is also the grandson of Carol Hamilton!

May Peace be your Journey!

Peace,
---


We hope to see YOU there!
---
If you would like a copy of your
Mid Year Giving Statement, please call
the church office at 405-769-2717.
Thank you!
---
CWF Service Day
Wednesday, August 10th
at 10:00 AM




Beginning in September,
CWF will resume
the regular meeting schedule:

1st Wednesday: Group Meeting
2nd Wednesday: Service Day
4th Wednesday: Executive Meeting

All FCC ladies are welcome! Meetings begin at 10:00 AM.
---
You can help kids get back to school 🙂

IDEAS:
*70 ct Spiral notebooks, Wide ruled
*24 ct Crayola crayons
*#2 Wooden pencils
*Glue sticks
*Kleenex
*Notebook paper, Wide ruled
*Plastic folders w/brads, Yellow, Red & Green
*Backpacks
*5" Fiskar Scissors, Blunt and sharp
*Pink Bevel Erasers
*Ziploc bags, Gallon & Sandwich size

The donation box is in the narthex.
Thank you!
---


Life Line Screening is
coming to FCC MWC
Wednesday, August 24th
To register for your appointment
and to receive a special discount,
call 1-800-690-0323 or
visit LLSA.SOCIAL/HS
---


Flowers for Sunday July 31st donated by Benny Gilbert
Celebrating our youth and their sponsors on their successful mission trip! Also, the VBS participants, teachers and helpers. It was a great week!

Flowers for Sunday August 7th donated by Andrea Kintzinger
In loving memory of her mother, Marguerite Kintzinger


---


First Christian Church,

Although our time at First Christian MWC has been short, we have felt loved and been blessed by this church family.

The silver chalice Gary presented to us will be a beautiful reminder of our time at FCC MWC.

With love,
Jim & Kathy Simmons
---
Giving Online
Log into MyFCC at: fccmwc.org/my-fcc
Select Give from the dropdown menu on the top left.
Follow the instructions to set up a
recurring gift or send a one time gift.
If you have questions, please watch this video:
https://player.vimeo.com/video/170043827
Or mail your contribution to:
First Christian Church of Midwest City
11950 E Reno Ave
Midwest City, OK 73130
When dropping your offering in the church mailbox, please make sure it slides all the way to the back of the slot so that it drops down into the lock box area. Thank you for your faithfulness!
---
Please contact the church office with new prayer concerns and with updates on those who are listed.
Thank you!
Prayer Concerns
*Lucille Williams, hip surgery last Thursday after a fall (Nancy Williams' mother ) *Tucker-Harley, Copes and Crutchfield families for the loss of their brother Kenny (Sandy Harley); *Richard & Mary Layman; *Gary Mitchell traveling this week; Abbey Lawson (Simmons); David Richey
Congregation Long-Term Prayer List:
Katy Benge: Fern Burling; Joyce Dowling; Lyle & Lillian Fry; Katy Givens; Joe Greffin; Carol Hamilton; Keith & Bonnie Hand; Karen Holland; Susie Howard; Tanni Jamison; Richard Layman; Sandy Lees; Becky Long; Nancy Mitchell; Rev. Lee & Mary Nirschl; George Pettigrew; Nell Reed; David & Vicki Richey; Millie Sawyer; Wanda Williams; Jim Wylie

Shut-Ins Prayer List:
Lola Jean Ashford; Virginia Douthitt; Dr. Gifford McBride; Bill & Robbie McGruder; Bertha Owen; Cole Padgham; Margaret Scears; Barbara Wilson
Family/Friends Long Term Prayer List: 
Ronnie Butler (Jamison); Lisa Coffman (Stanfill); Amber Bowman Dougan (Niehoff);  Betsy Hormel (Leah Wakely's aunt); Barbara Jordan (Gilbert); Gary & Brenda LaVigna (S Updegraff); Cynthia Harkins Lawson (Gene Harkins); Paul Lloyd (Bonnewell); Jodie Macdonald (Wheelan); George Niehoff; Michael Niehoff; Pat Nolen (Wiseman); Ida Lou Pettigrew; JoAnn Procator (Dowling); Cate Schreiber(Christensen); Jim Sidwell (Moler); Suzanna Smith (Lees); Megan Tucker (Harley); Leon & Mary Walters (Walters); Lucille Williams (N Williams); Cindy Winkle (Fennell); Tom Wood (Kitchell)
If your prayer request is no longer listed and you would like to have it put back on, please call the office 405-769-2717 or email request to [email protected]
Thank you!
---
Join us for in-person worship on
Sundays at 10:00 am
and Sunday School at 11:00!
We are also streaming live on the YouTube Channel.
https://www.youtube.com/user/FirstCCMWCOK
Please do not hesitate to reach out if you have any questions.
Church Office: 769-2717
email: [email protected]
---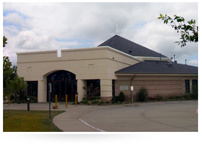 FIRST CHRISTIAN CHURCH MWC
(DISCIPLES OF CHRIST)
11950 East Reno Ave
Midwest City, OK 73130
405-769-2717 
[email protected]
---
FOLLOW US AND STAY CONNECTED ON SOCIAL MEDIA:
FACEBOOK Search name:  First Christian Church MWC
INSTAGRAM Search name: FCC Midwest City
YOUTUBE Search name: First Christian Church Midwest City
Also check out the church's new and improved website!
www.fccmwc.org
---
Disciples Around the Web
www.disciples.org
www.okdisciples.org
www.weekofcompassion.org
Disciples News Service