A Pastor's Perspective


Last week, I, along with two friends, endured the mountains of Colorado. The high temperature was near 70 degrees Fahrenheit each afternoon, and the low temperature was in the upper 40's. It usually rains every afternoon up there, but this year, it has rained a lot more than usual. The Conejos River was exceptionally higher than normal.

We stopped in Guymon on our return last Friday, and were quickly
reminded of the heat we had left behind. We were back under the "heat dome".

I watched the weather forecast Monday morning and saw what seems to be good news. After a few more days in the 100's, our temperatures are supposed to moderate a bit, and next week has a possibility of rain.

Sometimes our lives are just like this. Times that can seem dry and overwhelming. Yet, scripture reminds us to always look to our faith…being strengthened by its connection and assured that even though times get tough, we are a resilient people. Just like the ancients:

"For he will be like a tree planted by the water, That extends its roots by a stream And will not fear when the heat comes; But its leaves will be green, And it will not be anxious in a year of drought Nor cease to yield fruit." – Jeremiah 17:8

I look forward to when our temperatures become cooler and we are not so dry. If the forecasts hold, that will happen in the not too distant future. Until then, we have a little more to endure. All we have to do is trust that we have been well prepared, and that our faith provides us with deep roots…enough to see us through the difficult times of our lives. Even in the midst of the difficult times and droughts we might face!
Peace,
---
REMINDER
The All Church Picnic is rescheduled
Sunday, August 28th at 5:00 pm in the JCAC
We'll have "Lucky Nikkel Bingo" and Relay Games!
We hope to see YOU there!
---


Muffins for Mission This Sunday, August 21st

Stop by for a muffin, coffee or tea!
All donations benefit FCC Outreach Ministry.

Thank you for your continued support!
Mitsy Martin Davis and Outreach Team
---
Outreach Update:

We've had several ongoing projects throughout the summer and all could not have been possible without the help our church! Here's a quick update:

Our 2022 School Supply Drive was a huge success! Many thanks to everyone who
donated and helped children in our community go back to school!
—————————————


The CWF ladies continued to meet throughout the summer for Service Day. They have been gathering, sorting and putting together our hygiene kits, Blessing Bags and Welcome Home Baskets.

Thank you ladies! You are a blessing to our church and community!



—————————————

Christmas in July is always a fun event that benefits Christmas for Others. Every year it kicks off preparation for our largest outreach project. So many families are blessed by your donations and volunteering to make sure each year is better than before!


So incredibly thankful for this
church family and the members of
the Outreach Team.

You're the BEST!
Mitsy Martin Davis
---
A Secret Place
Daily Devotional – Fall Issue*

Available in the narthex

*Note this issue is in the large print format. Their supplier sent the wrong size paper. The winter issue will be back to it's regular size.
---


Life Line Screening is
coming to FCC MWC
Wednesday, August 24th
To register for your appointment
and to receive a special discount,
call 1-800-690-0323 or
visit LLSA.SOCIAL/HS
---


Flowers for Sunday August 14, given by Kristyn & Mark Reid
In loving memory of Kristyn's brother, Scott McColloh, on his birthday

—————————————–

Flowers for Sunday August 21st, given by Maxine Wheelan
In loving memory of her husband, Don Wheelan
---


Dear FCC,

I enjoyed the lovely bouquet of flowers that were delivered to me by Maxine Wheelan last Sunday. She called me to me sure I found them on my porch.

Thank you,
Clara Lee Winders
---
Memorials

To the Memorial Fund given by Mary Keller
In memory of Don Nicholson

To the Memorial Fund given by Andrea Kintzinger
In memory of all who have recently passed away

To the Youth Fund given by Carol Hamilton
In memory of Harold Powers

To the Memorial Fund given by Maxine Wheelan
In memory of Harold Powers
---
Giving Online
Log into MyFCC at: fccmwc.org/my-fcc
Select Give from the dropdown menu on the top left.
Follow the instructions to set up a
recurring gift or send a one time gift.
If you have questions, please watch this video:
https://player.vimeo.com/video/170043827
Or mail your contribution to:
First Christian Church of Midwest City
11950 E Reno Ave
Midwest City, OK 73130
When dropping your offering in the church mailbox, please make sure it slides all the way to the back of the slot so that it drops down into the lock box area. Thank you for your faithfulness!
---
Please contact the church office with new prayer concerns and with updates on those who are listed.
Thank you!
Prayer Concerns
*Tina Youngblood, liver failure (Leah Wakely's mom); Kevin Niehoff (Paul Niehoff's son); Kenny Winders (Clara Lee Winders' son); Kane Dameron (Gene Harkins); Brock Becker's friend Todd, struggling with anorexia; Lucille Williams (Nancy Williams' mother ) Abbey Lawson (Simmons)
Congregation Long-Term Prayer List:
Katy Benge: Fern Burling; Joyce Dowling; Lyle & Lillian Fry; Katy Givens; Joe Greffin; Carol Hamilton; Keith & Bonnie Hand; Karen Holland; Susie Howard; Tanni Jamison; Richard & Mary Layman; Sandy Lees; Becky Long; Nancy Mitchell; Rev. Lee & Mary Nirschl; George Pettigrew; Nell Reed; David & Vicki Richey; Millie Sawyer; Wanda Williams; Jim Wylie

Shut-Ins Prayer List:
Lola Jean Ashford; Virginia Douthitt; Dr. Gifford McBride; Bill & Robbie McGruder; Bertha Owen; Cole Padgham; Margaret Scears; Barbara Wilson; Clara Lee Winders
Family/Friends Long Term Prayer List:
Ronnie Butler (Jamison); Lisa Coffman (Stanfill);
Amber Bowman Dougan (Niehoff); Betsy Hormel (Leah Wakely's aunt); Barbara Jordan (Gilbert); Gary & Brenda LaVigna (S Updegraff); Cynthia Harkins Lawson (Gene Harkins); Paul Lloyd (Bonnewell); Jodie Macdonald (Wheelan); George Niehoff; Michael Niehoff; Ida Lou Pettigrew; JoAnn Procator (Dowling); Cate Schreiber(Christensen); Jim Sidwell (Moler); Suzanna Smith (Lees); Megan Tucker (Harley); Leon & Mary Walters (Walters); Lucille Williams (N Williams); Cindy Winkle (Fennell); Tom Wood (Kitchell)
If your prayer request is no longer listed and you would like to have it put back on, please call the office 405-769-2717 or email request to [email protected]
Thank you!
---
Join us for in-person worship on
Sundays at 10:00 am
and Sunday School at 11:00!
We are also streaming live on the YouTube Channel.
https://www.youtube.com/user/FirstCCMWCOK
Please do not hesitate to reach out if you have any questions.
Church Office: 769-2717
email: [email protected]
---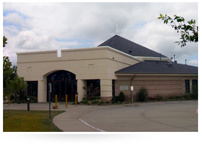 FIRST CHRISTIAN CHURCH MWC
(DISCIPLES OF CHRIST)
11950 East Reno Ave
Midwest City, OK 73130
405-769-2717 
[email protected]
---
FOLLOW US AND STAY CONNECTED ON SOCIAL MEDIA:
FACEBOOK Search name:  First Christian Church MWC
INSTAGRAM Search name: FCC Midwest City
YOUTUBE Search name: First Christian Church Midwest City
Also check out the church's new and improved website!
www.fccmwc.org
---
Disciples Around the Web
www.disciples.org
www.okdisciples.org
www.weekofcompassion.org
Disciples News Service