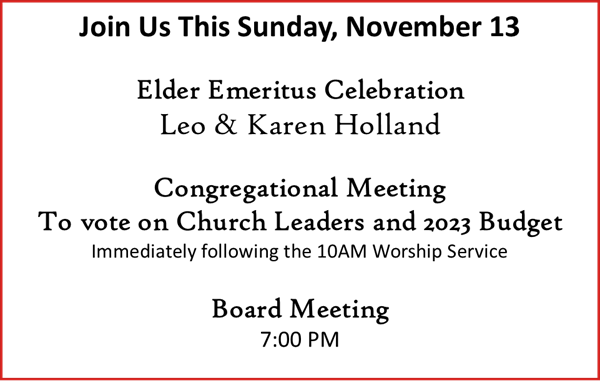 ---

---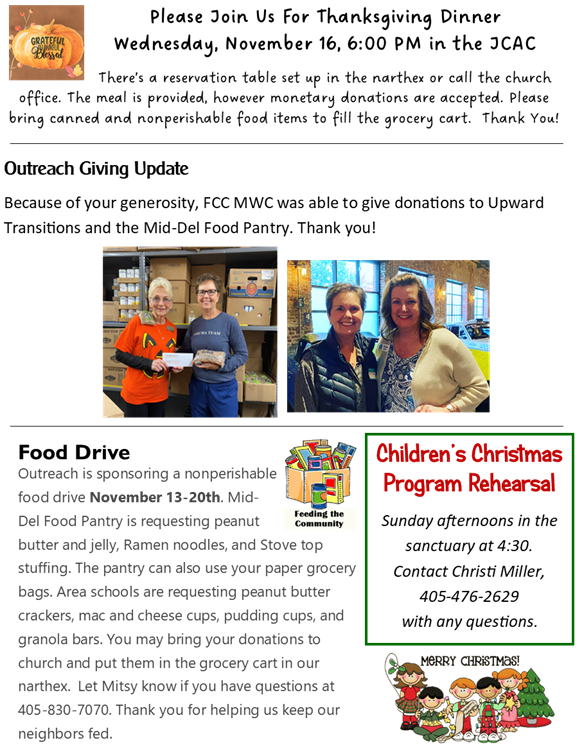 ---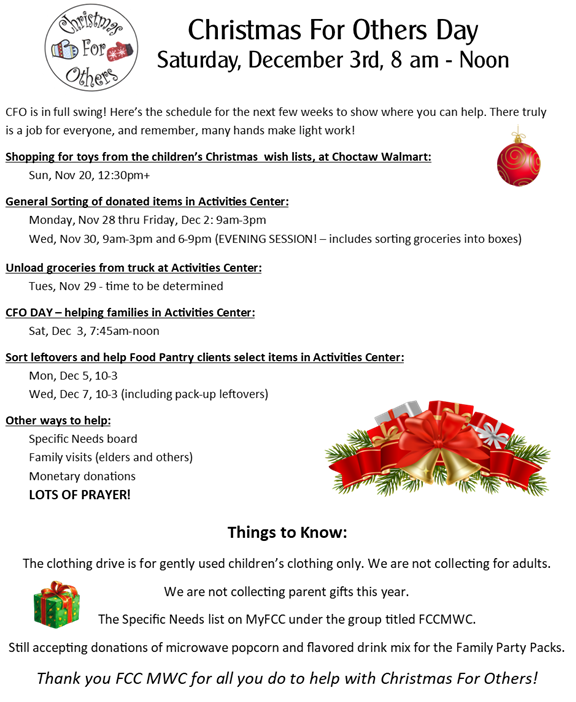 ---


Children's Corner is turning 20 years old!
Our annual birthday fundraiser helps cover costs during these tough times and purchase some multicultural playthings! Children's play environments should be both a mirror and a window. As if looking in a mirror, they should see themselves in the things they interact with at school. Equally important is that their play environment creates a window into worlds that are different than their own. This way, we create a generation that has a healthy self image and a better understanding of the differences among us and the many things we all have in common. If you would like to contribute please note Children's Corner Birthday Party on your donation. Thank you FCC MWC for your continued support of this program!
---

Hanging of the Green
&
Decorating the Sanctuary

Join us Saturday, November 26 at 10:00 AM

---
Stewardship Update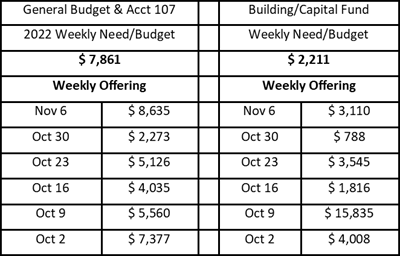 ---
Thank You Notes
On behalf of the entire Christensen family, we would like to thank you all for the cards, calls, texts, love and prayers after Adam's dad's passing. We are thankful for such an amazing church family. Thank you Gary for making the trip to attend the service. Thank you to Shauna & Beverly for checking on Craighton.

Much Love,
The Christensen Crew
---
Thank you to everyone that donated items and/or volunteered at the Halo-Ween Party. It was a great success!

Pat Wiseman
---
Giving Online
Log into MyFCC at: fccmwc.org/my-fcc
Select Give from the dropdown menu on the top left.
Follow the instructions to set up a
recurring gift or send a one time gift.
If you have questions, please watch this video:
https://player.vimeo.com/video/170043827
Or mail your contribution to:
First Christian Church of Midwest City
11950 E Reno Ave
Midwest City, OK 73130
When dropping your offering in the church mailbox, please make sure it slides all the way to the back of the slot so that it drops down into the lock box area. Thank you for your faithfulness!
---

Please contact the church office with new prayer concerns and with updates on those who are listed.
Thank you!
Prayer Concerns
*Fern Burling; *Brenda Brake; *Mike McIlvoy (Wiseman); *Gene Harkins family in Florida; *Cornell Neal family (Christensen); *Melissa Marty (Jamie Benge's sister); *Emersynn Jordan (Moler); *Nell Reed; *Conley Webster and Bryan & Erin Webster (Kitchell); *Sandy Harley; *Lou Pettigrew; Heidi Watkins (S Updegraff); Jim Wylie; Ron Howard; Daniel Davenport (Marilyn Aaron); Harva Walker (Johnnie Gasaway); Richard Jordan (Gilbert)
Congregation Long-Term Prayer List:
Katy Benge; Fern Burling; Joyce Dowling; Lyle & Lillian Fry; Katy Givens; Joe Greffin; Carol Hamilton; Keith & Bonnie Hand; Gene Harkins; Karen Holland; Tanni Jamison; Richard & Mary Layman; Sandy Lees; Becky Long; Rev. Lee & Mary Nirschl; George Pettigrew; Nell Reed; David & Vicki Richey; Wanda Williams; Clara Lee Winders; Jim Wylie

Shut-Ins Prayer List:
Lola Jean Ashford; Virginia Douthitt; Dr. Gifford McBride; Bertha
Owen; Cole Padgham; Margaret Scears; Barbara Wilson
Family/Friends Long Term Prayer List:
Ronnie Butler (Jamison); Lisa Coffman (Stanfill); Amber Bowman Dougan (Niehoff); Betsy Hormel (Leah Wakely's aunt); Barbara Jordan (Gilbert); Chuck LaVigna (S Updegraff); Gary & Brenda LaVigna (S Updegraff); Abbey Lawson (Simmons); Cynthia Harkins Lawson (Gene Harkins); Paul Lloyd (Bonnewell); Jodie Macdonald (Wheelan); George Niehoff; Kevin Niehoff; Michael Niehoff; Ida Lou Pettigrew; Gina Rush (Searcy); Cate Schreiber (Christensen); Jim Sidwell (Moler); Suzanna Smith (Lees); Todd (Brock Becker's friend); Megan Tucker (Harley); Leon & Mary Walters (Walters); Lucille Williams (N Williams); Kenny Winders (Clara Lee's son); Cindy Winkle (Fennell); Tom Wood (Kitchell); Tina Youngblood (Leah Wakely)
If your prayer request is no longer listed and you would like to have it put back on, please call the office 405-769-2717 or email request to [email protected]
Thank you!
---
Join us for in-person worship on
Sundays at 10:00 am
and Sunday School at 11:00!
We are also streaming live on the YouTube Channel.
https://www.youtube.com/user/FirstCCMWCOK
Please do not hesitate to reach out if you have any questions.
Church Office: 769-2717
email: [email protected]
---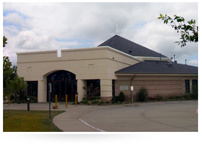 FIRST CHRISTIAN CHURCH MWC
(DISCIPLES OF CHRIST)
11950 East Reno Ave
Midwest City, OK 73130
405-769-2717 
[email protected]
---
FOLLOW US AND STAY CONNECTED ON SOCIAL MEDIA:
FACEBOOK Search name:  First Christian Church MWC
INSTAGRAM Search name: FCC Midwest City
YOUTUBE Search name: First Christian Church Midwest City
Also check out the church's new and improved website!
www.fccmwc.org
---
Disciples Around the Web
www.disciples.org
www.okdisciples.org
www.weekofcompassion.org
Disciples News Service